Welcome to IESTA!
IESTA beijing workshop -email: iestabj2002@yahoo.com, tel. +86 10 64581674
The six-hour time difference - in winter seven hours -
doesn't matter: Our German-Chinese company IESTA Musical Instruments is already looking back on fifteen years of successful development, making and worldwide distribution of high quality stringed instruments. The company, based in Karlsruhe, Germany, since 1996, has established a sister company in Tianzhu business quarter Beijing (Peking) in 2001, which is also the location of the company's first own workshop. Since that time a couple of excellent Chinese instrument makers are traditionally manufacturing modern stringed instruments upon historical European examples and baroque instruments in various models. Furthermore, the company is a pioneer in the development of new technologies for the production of carbon bows.
---
New workshop has been opened
After one year of construction, on October 22nd, 2011, the

new IESTA workshop in Dasungezhuang Shunyi near Beijing capital airport has been opened. With its new workshop, the company has a much more modern and enlarged production place as before, conform to the requirements of instrument making and also offering best conditions of work to the employees - amongst them new designed working places and modern common and social rooms in an atmosphere of pure creativity. more ...
---
Manufactury and worldwide trading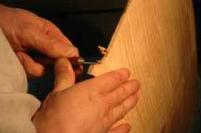 At IESTA, both production and distribution come from one source. The instruments produced in smaller series or as custom-built individual pieces are sold in Asia and in the Pacific area from China directly. Clients in Germany, in Europe and abroad are served by the Head office in Karlsruhe. Here exists a well-appointed warehouse - also for bows, accessories and instruments made by other producers. more...
---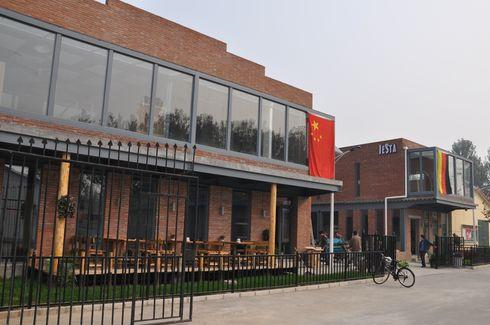 &nbsp
&nbsp
&nbsp
&nbsp
Viols with head

X.O. painting
on all Celano models
... more
CARBONcase for bass viol
white & black
Stradpet
Hill style Titan Fine Tuner

Bass machine head
French model
... more


Carbon bows
Pernambuco veneered
C. F. IESTA
www.iestacarbon.de
... more


Neuner-Durlach
Violoncello endpin
... more